Biography: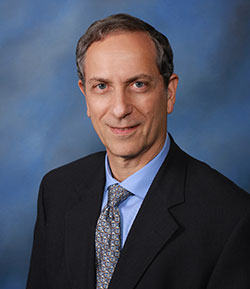 Born in Long Island, N.Y., I moved to the Daytona Beach, Florida area in the summer of 1969. After graduating as the salutatorian of the Seabreeze High School class of 1972, I attended the University of Florida, obtaining a Bachelor of Arts Degree with honors in three years' time (1975). From there I went on to Florida State University College of Law, obtaining a Juris Doctor Degree with honors in 1978. I returned to my hometown area and have practiced law in town since 1978. My law office and solely owned title agency, Waterside Title Co., are centrally located at the corner of U.S. #1 and LPGA Blvd, in Holly Hill, Florida. My law practice areas often complement each other as there are instances when a matter in one area requires services in another of my practice areas (i.e., an estate needs to sell real estate, evict a tenant, or foreclose a mortgage; or a real estate transaction requires a quiet title suit or the probating of an estate, etc.). As a lawyer, I am well known in my community for honesty, integrity, and competence in my practice areas. Professionally, I have been the chairman of the Daytona Beach Area Association of Realtors Realtor-Attorney Committee, and have lectured in the areas of wills and estates, probate, guardianship and real estate law. In my private life, I have been a Kiwanis member since 1979 (and past president). I coached youth sports for 30 years, and during the summers from 1969 into the 1980's I played clarinet with the Daytona Beach Municipal Band at the Bandshell on Daytona Beach.
Practice Areas:
Real Estate
Probate & Estate Administration
Trusts
Wills
Guardianships

Bar Admissions:
Florida, 1978
U.S. District Court Middle District of Florida, 1983

Education:
Florida State University College of Law, Tallahassee, FL J.D.
University of Florida, Gainesville, FL B.A.
Community Involvement:
I have been a Kiwanis member since 1979; a Past President of the Ormond Beach club, and President effective 10/1/15 for the Daytona Beach club. Coaching youth sports was from 1979-2010 through the Ormond Beach Recreation Department. The Daytona Beach Municipal Band was from 1969 until some time in the 1980's when it "disbanded" (pun intended).