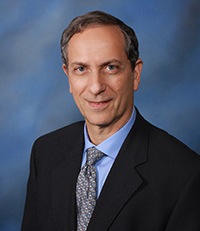 At the law offices of Fred B. Share in Holly Hill, Florida, we offer:
Dedicated representation from a service-oriented attorney with more than 35 years of experience

A friendly, down-to-earth office environment and approach

The comprehensive range of estate planning services tailored to achieve each client's unique goals

Helpful guidance and services for efficiently managing the probate process

Detailed knowledge of Florida guardianship law, and experience representing both wards and family members

Diligent counsel and services for navigating residential and commercial real estate transactions

Effective representation for real estate disputes and litigation
These areas of the law are frequently distinct yet overlap. Our limited focus here enables us to serve as a "one-stop, one-lawyer shop" for clients who might otherwise need to hire more than one attorney.
Although the majority of our clients reside in Volusia County or Flagler County, we assist people in neighboring Central Florida communities and counties as well.
FRED B. SHARE, ESQUIRE
1092 Ridgewood Avenue
Holly Hill, FL 32117
(386) 253-1030 - Telephone
(386) 248-2425 - Fax